Spike lash extensions have become a popular lash style, which is loved by lash artists and lash lovers. The key to achieving a flawless spike lash set lies in the art of creating perfect spikes. Discover the wonders of spike lashes as we explore what they are, how to apply them, and the incredible benefits they bring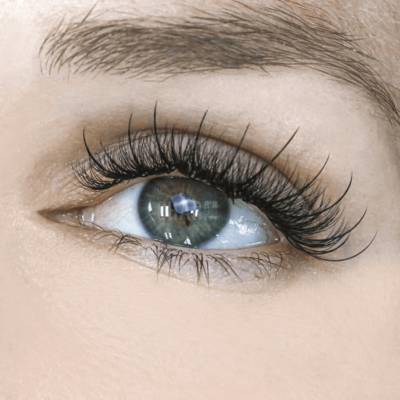 What is spike lashes?
Spike lashes are made by placing 5 lash strands together in a closed fan. The fans are pre compressed into perfect spikes that are ready to use. Thus, you don't have to waste time pinching and compressing your volume fans into the spikes that might come apart easily. These spikes stay tightly compressed together through your clients brushing through their lashes out multiple times a day. Unlike traditional premade fans which are designed to create a fuller lash look, spike eyelash extensions are all about drama and impact. They are longer, thicker, and more defined at the tips, creating a bold and edgy look that is perfect for special occasions or for those who want to make a statement with their lashes.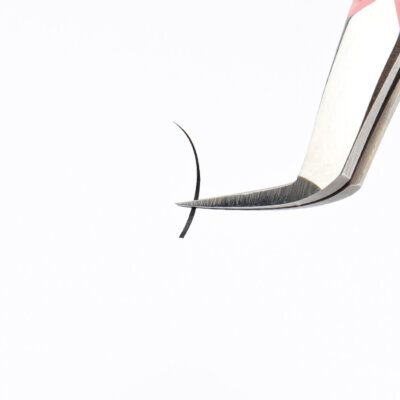 Why do lash eartists need Spike lashes?
Spike lashes offer many benefits to lash artists and  here are some reasons why lash artists should consider adding lash extension spikes to their service::
Offer more options to your services: By adding spike lashes to your menu, you can offer more variety to your clients. Clients love having options, and by providing them with unique lash styles, you can set yourself apart from other lash artists in your area.

Increase income: By offering a wider variety of services, you can attract more clients and increase your income. Spike lashes are a high-demand style, and clients are willing to pay a premium for them.

A chance to attract more prospects: Adding spike lashes to your services can attract new clients who are interested in the dramatic, cat-eye look. By marketing your spike lash services, you can attract a whole new client base.

Level up your creations: As a lash artist, you are always looking for ways to level up your creations. Spike lashes are a challenging style to master, and by adding them to your services, you can improve your skills and create more intricate lash sets.
Why should lash artists buy premade spikes?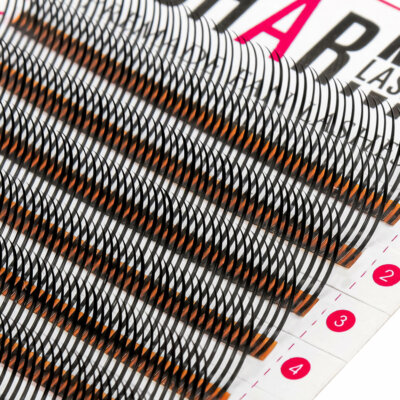 While some lash artists prefer to handcraft their own spike lashes, there are many reasons why using premade spike lashes can be more beneficial:
Quality
 Premade spike lashes are made with specialized equipment that ensures consistency and quality in every lash. This means that you can count on each lash being uniform in thickness and length, which can be difficult to achieve with handmade lashes.
Time-saving
Making your own spike lashes can be a time-consuming process, especially if you are new to it. By using premade lashes, you can save time and focus on other aspects of your business.
Convenience
Premade lashes are often available in a variety of sizes and lengths, which can save you the hassle of having to create your own custom spikes for each client. Plus, if you run out of a certain size or style, you can easily order more from your supplier.
Professionalism
Using premade lashes can give your business a more professional image, as it shows that you are using high-quality, industry-standard products.
How to choose the right type of spike lashes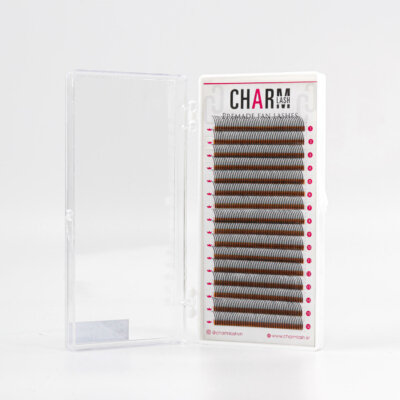 While classic lashes are available in a range of curl types, the options for spike lashes are more limited. Specifically, spike lashes typically come in one of five curl types: B, C, CC, D, and DD. It is important to carefully consider which curl type is most suitable for your clients' needs in order to achieve the desired lash look. And here is quick guide for you;
B curl

is a type of curl used in eyelash extensions that creates a gentle curve that resembles a natural lash. It is a popular choice for clients who want to achieve a more lifted, open-eyed look. B curl lashes work well for clients with slightly downward-facing natural lashes as they can create a more flattering and feminine shape. This curl can be used in combination with other curls to create a more dramatic effect or a wispy, natural look.

C curl

is a type of curl used in eyelash extensions that creates a dramatic and noticeable lift. The C curl is often preferred by clients who want a bold, glamorous look that enhances the eyes and adds volume.

CC curl

the

CC Curl eyelash extension

is like the C Curl but with a more dramatic flair!. It can be used in a range of lash styles, including cat-eye and dramatic, voluminous looks.

D cur

l D curl is a type of eyelash extension curl that is characterized by its dramatic, uplifted shape. It is a popular choice for clients who want a bold, dramatic look for special occasions or everyday wear. The D curl is suitable for clients with straight or downward facing natural lashes, as it helps to create a more lifted appearance. 

DD curl

DD curl is the highest level of curl in eyelash extensions, even more dramatic than the D curl. It has an extreme lift and curl, giving a bold and dramatic appearance to the lashes. The DD curl is ideal for clients who want an intense, high-impact look for special events or for those with straight, downward facing natural lashes. 
How long do spike eyelash extensions last?
Unlike traditional eyelash extensions, which are typically applied one-by-one to each individual lash, spike eyelash extensions are applied in small clusters of 2-3 lashes. This gives them a more dramatic, voluminous look that's perfect for special occasions or a night out on the town.
However, because spike lashes are applied in clusters, they tend to have a slightly shorter lifespan than traditional extensions. On average, you can expect your spike extensions to last anywhere from 2-4 weeks, depending on how well you care for them.
How to take care of spiked lashes?
To maximize the lifespan of your spike lash extensions, it's important to follow a few key care tips. 
Avoid getting your lashes wet for at least 24 hours after application. This will give the glue time to fully dry and set.

Be gentle when washing your face and avoid rubbing your eyes.

Avoid using oil-based makeup or skincare products, as these can break down the glue and cause your extensions to fall out more quickly.

Use a spoolie brush to gently comb through your lashes each day to keep them looking neat and tidy.

Consider investing in a lash serum to help promote healthy lash growth and prolong the lifespan of your extensions.
In conclusion, spike lashes are a bold and exciting way to enhance your natural beauty. Whether you're looking for a dramatic look for a special occasion or just want to add some extra flair to your everyday style, spike eyelash extensions are a great option. By following the tips and tricks we've outlined in this post, you can ensure that your extensions look great and last as long as possible. So go ahead and give them a try – you might just be surprised at how much of a difference they can make!