Introducing our newest addition to our lash collection, the Wispy premade fans. Those  lashes are a game changer for lash artists who are looking to elevate lash gam to the next level! Wispy premade fans are a must-have items to achieve sexy & charming Wispy/Kim K lash look.
Why you should choose our Wispy promade fans?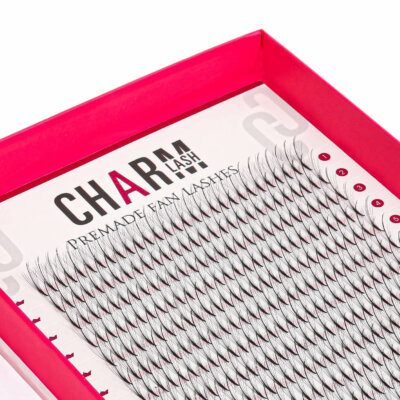 Wispy premade fans – for unique and feathered look
Our Wispy Pre Made Fan Lashes are a new style of lash extension designed to help lash artists increase their speed and efficiency. They consist of a fan and a spike, which is 3mm longer, making it easier to create a natural-looking lash map. This unique design allows for a smooth and feathered look, achieving a natural yet more dramatic makeup look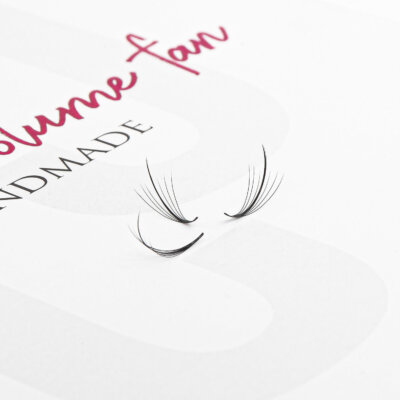 Crafted with a unique design, Wispy volume lashes feature a 6D fan and a spike that is 3mm longer. Not only do Wispy pre-made fan lashes save time, but they also enhance the natural look of your client's lashes, making them appear open and wider. Wispy premade fans  are perfect for daily wear and can be customized to look more dramatic as well, making them suitable for various occassions.
Wispy premade fans – Made of high-quality Korean PBT fiber
Our Volume wispy eyelash extensions are made of high-quality Korean PBT fiber, that is soft, fluffy, super lightweight, ensuring the maximum comfort for your clients. The base is thin so that our lashes are lightweight and soft, making it easy to apply without causing damage or breakage. Additionally, our Wispy premade fans are 100% handcrafted, just kike you were making them yourself.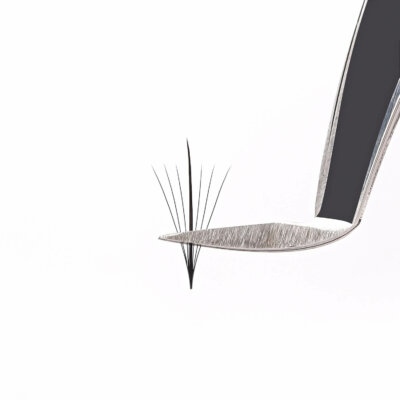 Our wholesale wispy premade fans are available in single-length tray and mixed-length tray , giving the lash artist the freedom to choose and customize the client's desired look. We also offer customized label land packaging so that you can make our Wispy premade lash fan truly your own.
How to use – Wispy premade fans
Remove the strip from the L tray and put it onto your lash tile

Wispy fans should be grasped from their base

For the best retention, place fan at the bottom or the side of the natural lashes

To achieve a stunning Kim K style. Mix half wispy and half regular Premade fans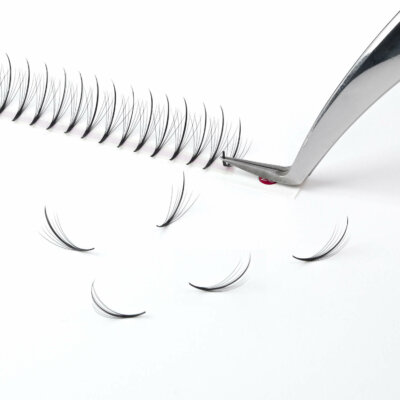 In summary, Wispy premade fan lash are a unique hybrid eyelash extension that provide the premium lash experience for both lash artists and clients. They are designed to save time and increase productivity while helping to create the most sought-after lash style. Try our Wispy premade fan lash today to take your lash game to the next level. If you are looking for Wispy premade fans supplier, we have your back!
To learn more about how to create a stunning Wispy lash look check out our blog