If you're new to the game of eyelash extensions, knowing the difference between classic leyelash extensions and volume eyelash extensions is a key to help you find out which lash style works best for you
What are classic eyelash extensions?
Classic eyelash extensions are the most traditional type of eyelash extensions, providing a ready-to-wear mascara effect with added length, definition and curl. This means that 1 extension lash is glued on 1 natural lash. This method is also known as 1 to 1 or 1:1. Since the finish look will be limited to the number of real lashes you have, they will look best if you have normal to abundant amounts of lashes that are thick and strong or whatever if you desire a fresh and natural mascara look. In contrast, it will not be a great solution if you have a hyper space and are looking for adding volume or density to your lash line. Then you should go for another method like volume lashes.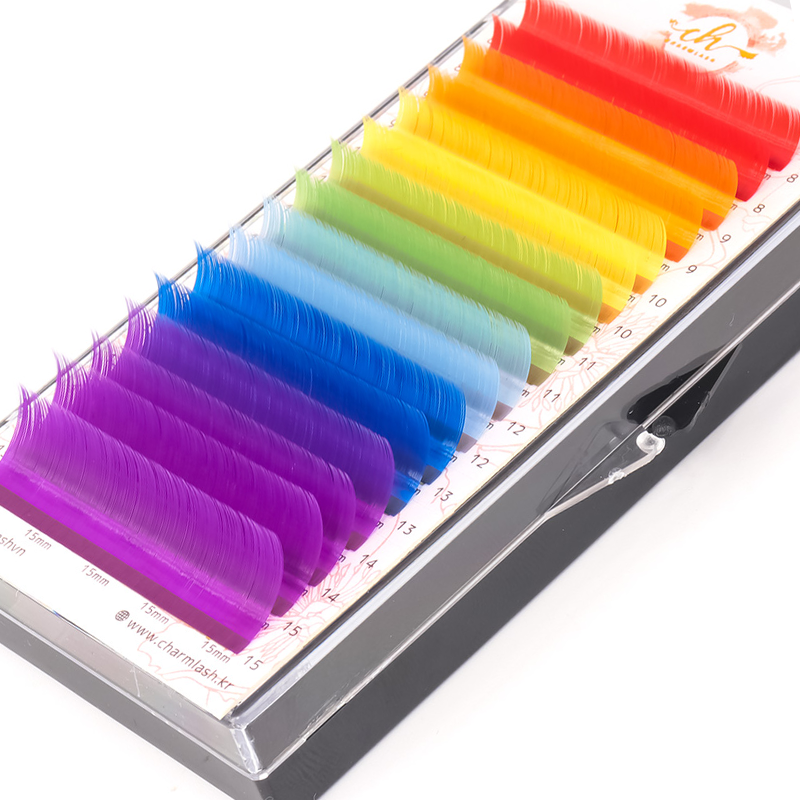 What are volume eyelash extensions?
Volume lashes are known as Russian lashes. This is a specialized method in which numerous lashes are fanned and attached to each natural lashes in a ratio ranging from 2:1 (2D) (i.e two extensions per real lash) to 10D in mega volume. A typical ratio that is mostly used by lash artists is 3:1 or 4D known as 3D and 4D. Volume extensions are finer and lighter than standard classics, creating a denser, softer and fluffier look . The more the ratio is, the less thickness of lashes should be so that your natural lashes can hold the weight without damaging the health and safety of your natural eyelashes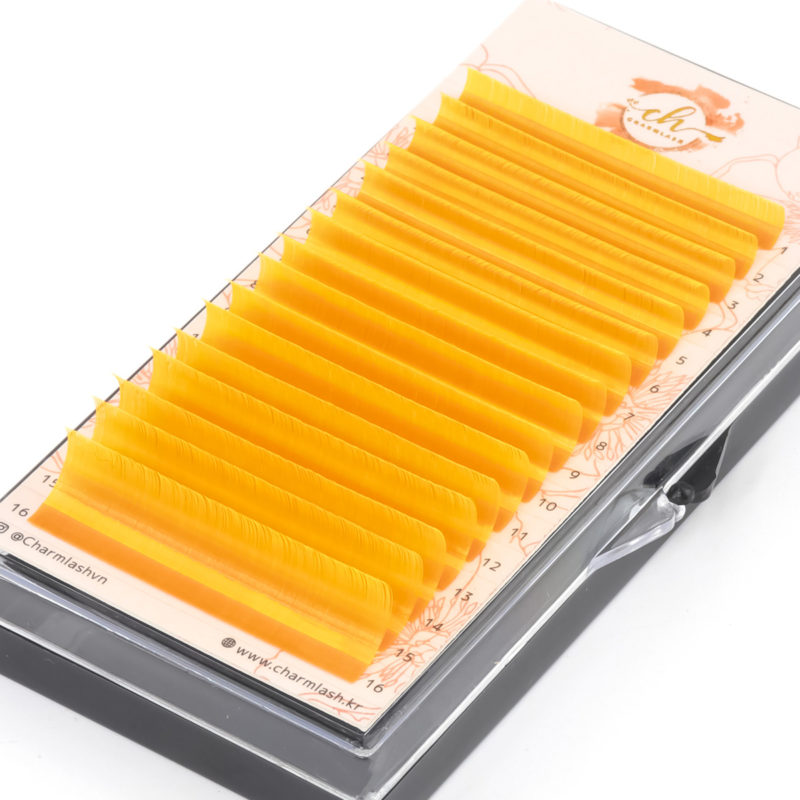 Classic eyelash extensions vs volume eyelash extensions
The two most significant characteristics that distinguish classic lashes and volume lashes are:
The ratio
Classic eyelash extensions are applied at the ratio 1:1 – one extension is glued on 1 natural lashes. Typically, there are about 90-15- natural lashes on an eye and this means 90-100 lashes may be added. Moreover, It depends on how lush and thick your eyelashes are and how you want your extensions to be.
Thickness
To help you understand clearly how thickness affects the finish look, we will break down the weight of one lash extension for various thickness
03mm is
05mm is
07 mm is 0.00006 g
10 mm is 0.00010 g
12 mm is 0.00013 g
15 mm is 0.00015 g
18 mm is 0.00025 g
20 mm is 0.00030 g
As the results Five 0.07mm lashes weight as much as one 0.2 lash … etc
Because your natural lashes can only withstand a certain amount of extra weight. If you go beyond that weight, the lashes will not be able to support it. Accordingly, when the extension attached on natural also is too heavy, the result will not be a straight and natural look. More importantly, natural lashes will be damaged and shed prematurely as well.
Eyelash extensions come in a variety of sizes as you see above,, in which 0.10mm to 0.12mm and 0.15mm are the most popular thickness used for classic style.
On the other hand, when it comes to volume lashes, 0.03mm 0.05mm 0.07mm is the thickness that many artists choose to work with. The more voluminous your lash look is, the more lashes will be used, the less the extensions weight.
Let's take a look at the difference between the two methods: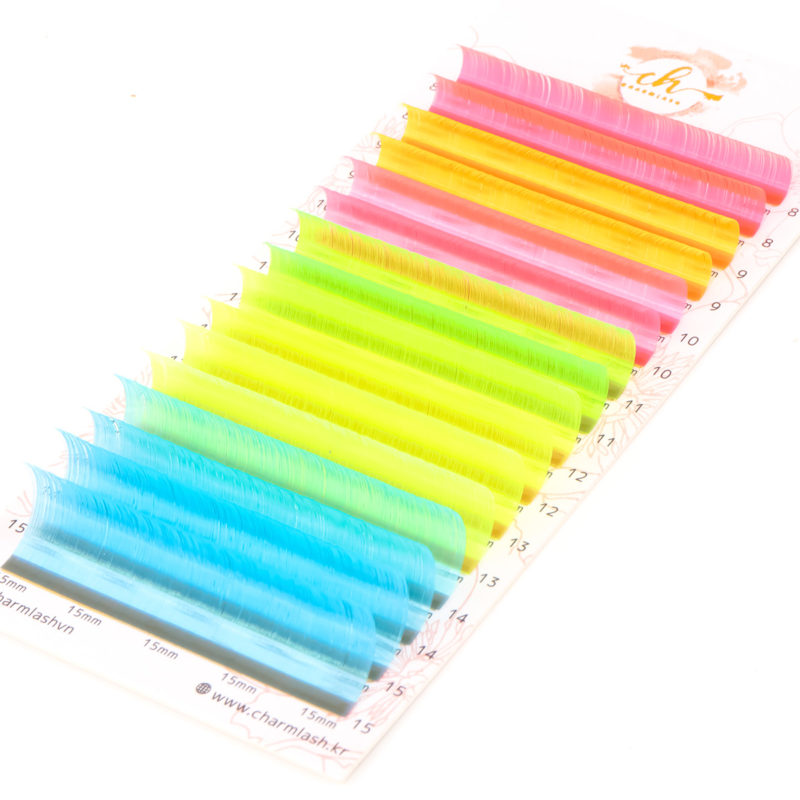 Classic eyelash extensions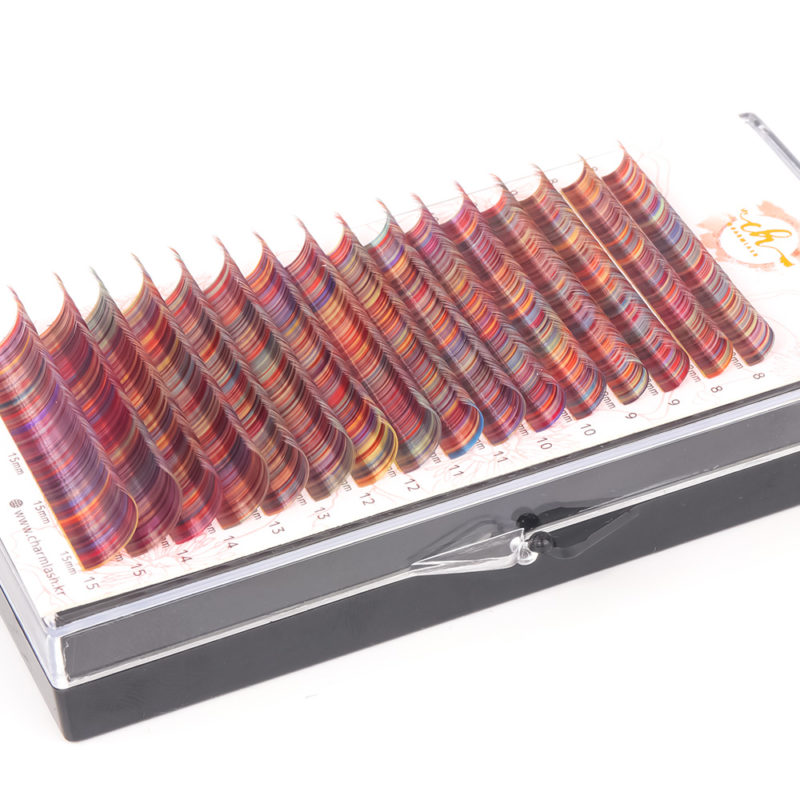 Volume eyelash extensions
Do Classic or Volume lashes lash longer?
Volume lashes last longer than classic lashes, lasting up to 6-8 weeks with proper applying and after care as well as your eyelash growth cycle. Classic lashes, however, can stay with you for around 4-6 weeks. Both style need to be refilled after 2-3 weeks
How about the cost?
Don't skimp on eyelash extensions, no matter how enticing it might be. You get what you paid for. If you want well-done and pretty lashes, expect to pay a bit more. Additionally, the cost for both methods vary from city to city, studio to studio, the lash artist 's experience, lash materials…
Volume lashes often cost more than a classic set of lashes due to the number of materials used. As usual, the cost for a set of volume lashes ranges from $140-$400 while a classic set is worth $100-140.
Which technique is best for you ?
The best type of lashes for you depend on your lash goals
Pick classic lashes if:
You use it for daily wear for home and office
You want light lashes
You just need to add length to your natural lashes
You want a lashes that's easy to apple and short-time applying time
Pick volume lashes if
You want more voluminous lashes
You have lashes that are naturally sparse or thin
You're looking for a dramatic look for a wedding, a date or just simply you love it
The takeaway
When it comes to the first-time lash extensions, often people prefer starting with classic lashes and then switch to Russian volume. When choosing the right method between the two, the most important things to consider is how healthy, strong and thick your natural lashes are. Whether your lash line has gaps, whether they are naturally thin and sparse, eyelash extension will be your life-savor.
The best lash looks are the ones which compliment your own style and personality as well as make you feel pretty, comfortable wearing them.