Best wholesale lash vendors

– Mixed UV neon eyelash extensions

As one of today's hottest beauty trends, eyelash extensions are in high demand. Adding more unique eyelash options to your service offerings not only helps you to attract more customers, gains more income but also makes you stand out of thousand of lash suppliers out there. However, finding a trust-worthy and high-qualily eyelash manufacturer is quite a task. As an experienced lash extension manufacturer for years, we commit to provide the best lashes that your customers will totally be pleased with. We offer eyelash bulk wholesale in variety of curls, lengths, thicknesses as well as provide glue tape customization service. If you're looking for a best wholesale lash vendors to start your lash business, we're here to help.

\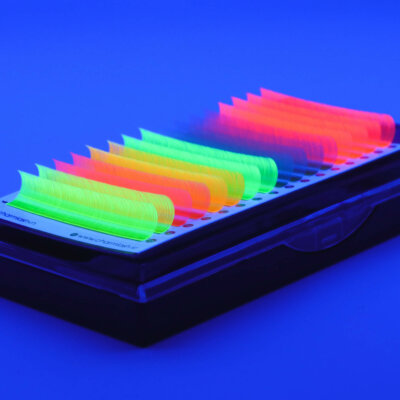 Best wholesale lash vendors

– Mixed UV neon eyelash extensions

Neon lashes are also known as fluorescent lashes. It might be brighter than normal lashes under normal lights but it glows under "black light or UV light for that extra something your client will love.  They are light-weight and completely comfortable to wear without irritating the customer's eyelid as well as making the effect instant glam. This type of eyelashes are perfect for a night out, fancy party makeup, clubbing, summer festival etc…If you simply want to stand out from the crowd, they are a guaranteed conversation starter!! best wholesale lash vendors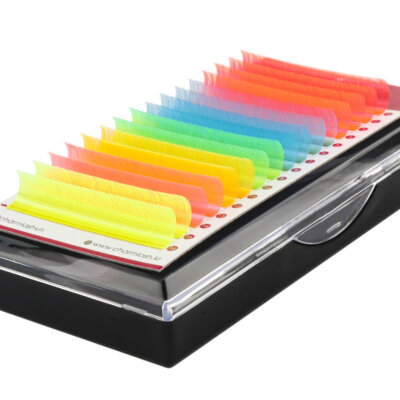 UV lashes are now available in multiple colors, curls and thickness to choose from freely.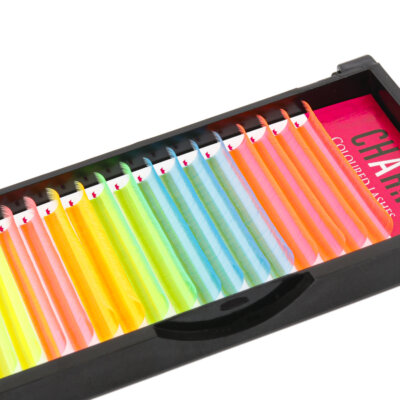 Our Neon UV eyelash extensions are made of soft synthetic fiber called Korean PBT (polybutylene terephthalate) which is well-known for being strong, flexible and 100% cruelty-free. As a best wholesale lash vendors manufacturer for years, we handpick the high quality material as well as examine every single phrase of production to produce lashes you clients will be absolutely pleased with.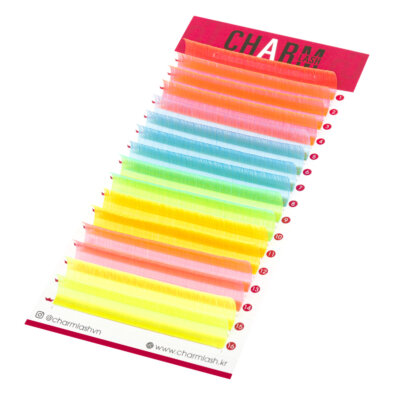 If you're looking for the experienced and the best wholesale lash vendors, we got you covered!  As one of the best wholesale lash vendors, we have been providing high quality lashes to many top beauty brands over the world. We offer a wide range of premium cruelty-free eyelashes with customized designs to meet every beauty taste and styles. You can also find eyelashes in different curls and thickness as well as trendy color lashes with the most competitive wholesale price.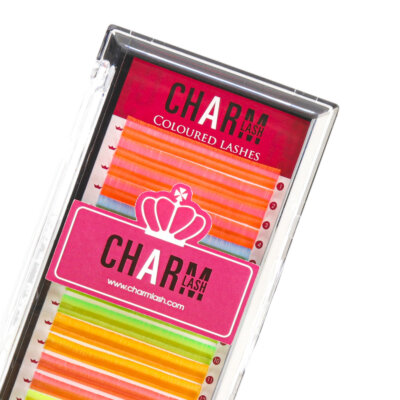 Best wholesale lash vendors – Neon eyelash extension key features
Made of high-quality and long-lasting Korean soft PBT fiber

Soft, light weight and natural looking

Vegan, 100% cruelty-free, latex-free, formaldehyde-free

Glow in the UV light

Create an unique and striking look

Dense, knot free, no kink

Stable curl: Lashes are durable and hold curl over time

Come in a variety of colors,  curls, thicknesses and lengths