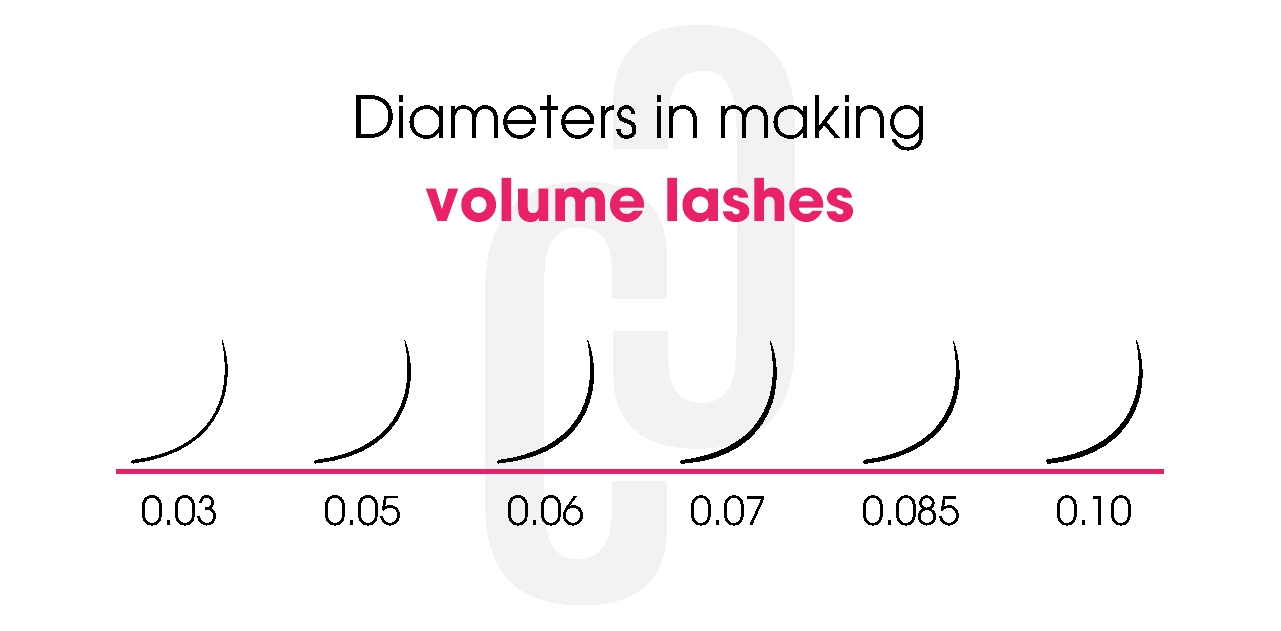 Lash extensions have become an art form, allowing lash artists to transform a client's look and boost their confidence. However, mastering this art involves more than just glue and lashes. One critical aspect to consider is lash diameter, which plays a pivotal role in creating the perfect lash set. In this guide, we'll delve into the world of lash diameters, helping you calculate the right thickness for volume lashes to achieve stunning results while safeguarding your client's natural lashes.
Understanding lash diameter
Lash extension diameter, often referred to as thickness, is measured in millimeters and signifies the width of an individual lash extension. While manufacturers and lash technicians use the terms diameter and thickness interchangeably, it's crucial to comprehend the significance of this measurement.
Why is it important to learn about lash diamater when it comes to volume fan?
The answer lies in achieving the desired results and ensuring the safety of your client's natural lashes. An incorrect weight calculation, especially if it's on the heavier side, can lead to undue pressure on the natural lashes and result in an imperfect lash set.
How to calculate lash diameter
To help you with the topic what diameter lash to use when it comes to making a volume fan, let's break down some common lash diameter options and their best-suited applications: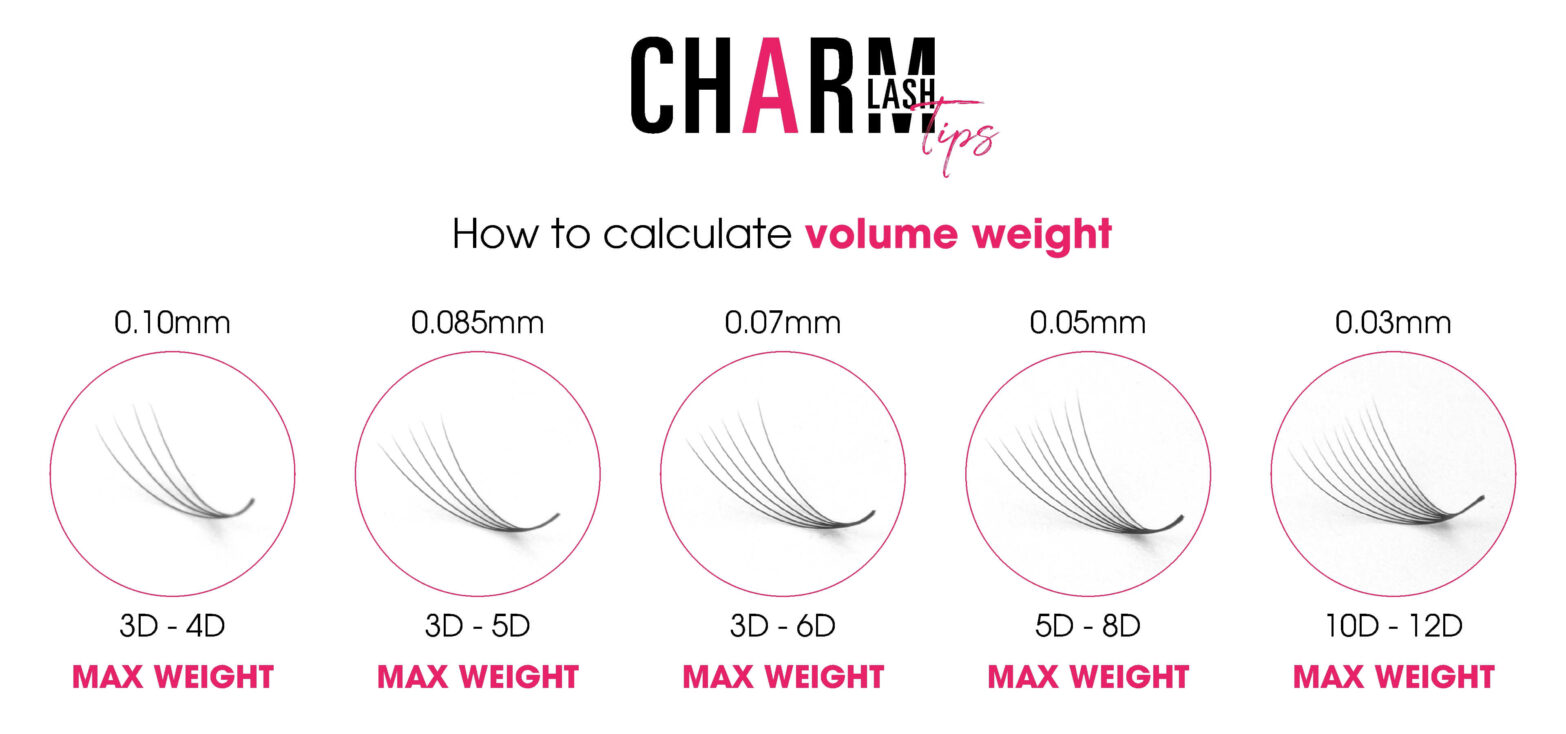 0.03mm: This is the thinnest lash extension, ideal for mega volume sets. Its extreme finess allows lash artists to create mega volume fans with up to 20D, all without affecting the health of natural lashes. However, since 0.03 is super thin, hence working with 0.03mm lashes demands a higher level of skill. The most common techniques to deal with 0.03mm lashes are pinching and flowerquet. To have a deep lerning about the magic of 0.03mm lashes. Check out our blog 0.03 lash extensions: The secret to effortless beauty
0.05mm: Slightly thicker than 0.03mm, these lashes are a common choice for mega volume sets also , offering a denser and more dramatic look. You can craft a fan up to 10D with 0.05mm lashes. 
0.07mm: The king of lash diameters, 0.07mm strikes a balance between thin and thick. It's versatile, suitable for a wide range of looks from natural to dramatic, and can be used to create 3D-6D sets. 0.07mm lashes are easy to work with ad suitable for lash artists of all level as well as many fanning techniques including the lonely method, fan off the strip wiggle, and rainbow and sticky dot 

0.085mm : Slightly thicker than 0.07mm, these lashes are perfect for clients with medium to thick natural lashes. They provide a defined look and can be used to craft fans up to 5D. Like 0.07mm lashes, they're easy to work with and suit various fanning techniques.

0.1mm: These lashes are on the thicker side and are best suited for clients with naturally thick and healthy lashes. While they can be used in classic volume sets, it's crucial to note that, for volume sets, it's recommended to stick to fans up to 3D to ensure the safety of your client's natural lashes.
Mastering lash diameter is a pivotal step in becoming a skilled lash artist. By selecting the right thickness for each client and application, you can create stunning lash sets while preserving the health and integrity of their natural lashes. So, whether you're aiming for mega volume or a more natural look, remember that the key to lash perfection often lies in the right lash diameter.