Lash vendors wholesale – Super Matte Silk Lashes CC/C+ curl
The name of this type of lash is exactly as it appears – made of top quality Korean PBT fibers with an ultra-matte/natural dark finish. This kind of material is not glossy and shiny. They're more tapered at the tip than super silk eyelashes, which makes them the finest and softest among three types of lash extensions. Super Matte Silk lashes are very light-weight suitable for multiple Russian volume fanning techniques and a huge plus for ones whose lashes are weak and flimsy. If you're looking for an elegant, seamless, soft lash look, you'll never go wrong with super matte silk eyelash extensions. lash vendors wholesale
Lash vendors wholesale – CC/C+ curl Super Matte Silk lashes features
Basically, C curl and C+ curl look alike, but C+ curl is a bit curlier. This curl allows you to achieve a fresh and natural look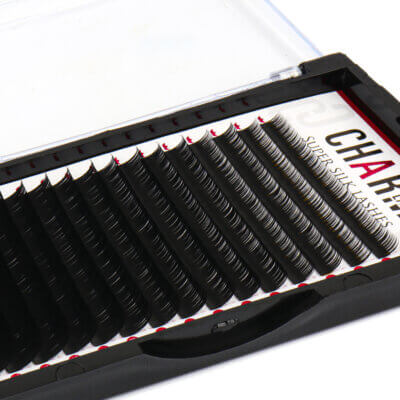 Our Super Matte Silk eyelash extensions are made of soft synthetic fiber called Korean PBT (polybutylene terephthalate) which is well-known for being strong, flexible and 100% cruelty-free. As one of the lash vendors wholesale, we acknowledge the importance of the eyelash making process, thus we handpick the high quality material as well as examine every single phrase of production to produce lashes your clients will be absolutely pleased with.
Lash vendors wholesale – Super Matte Silk eyelash extensions features
You can take a look at some our lash key features below: 
Made of soft, light-weight Korean PBT fiber

Dense, ultra-matte, natural dark

Vegan, 100% cruelty-free, latex-free, formaldehyde-free

Come in a variety of curls, thicknesses and lengths

Knot free, no kink and not sticking to neighboring lashes

No glue residue left on the lashes

Stable curl: Lashes are durable and hold curl over time

Create an elegant and soft lash look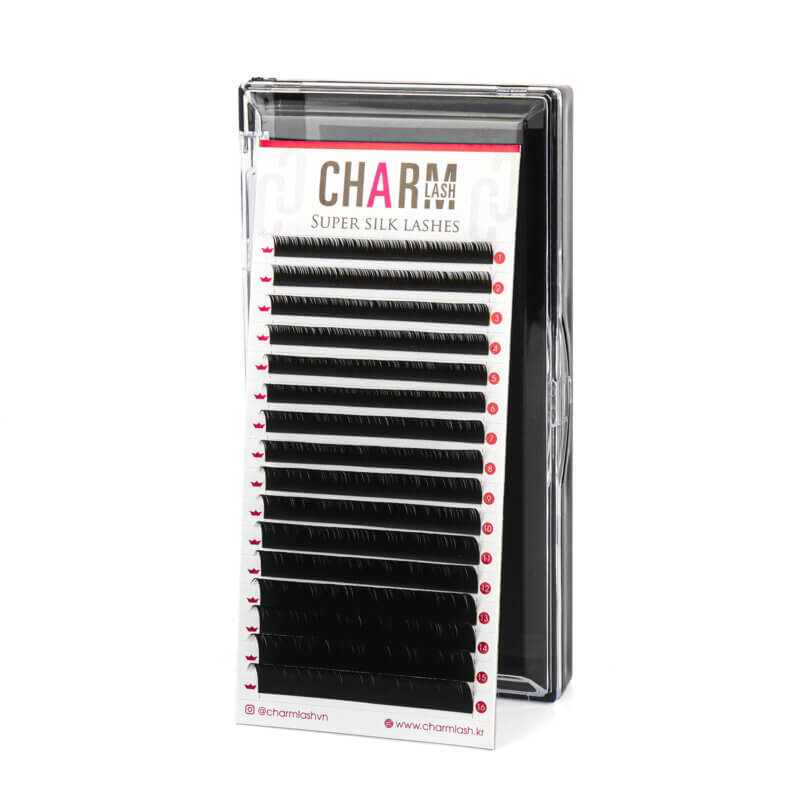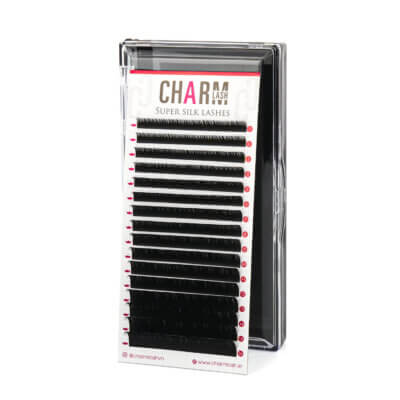 If you're looking for lash vendors wholesale, we got you covered! As one of the most leading eyelash manufacturers and global lash vendors wholesale, we have been providing high quality lashes to many top beauty brands over the world. We offer a wide range of premium eyelashes with customized designs to meet every beauty taste and styles. You can also find eyelashes in different curls and thickness as well as trendy color lashes with the most competitive wholesale price.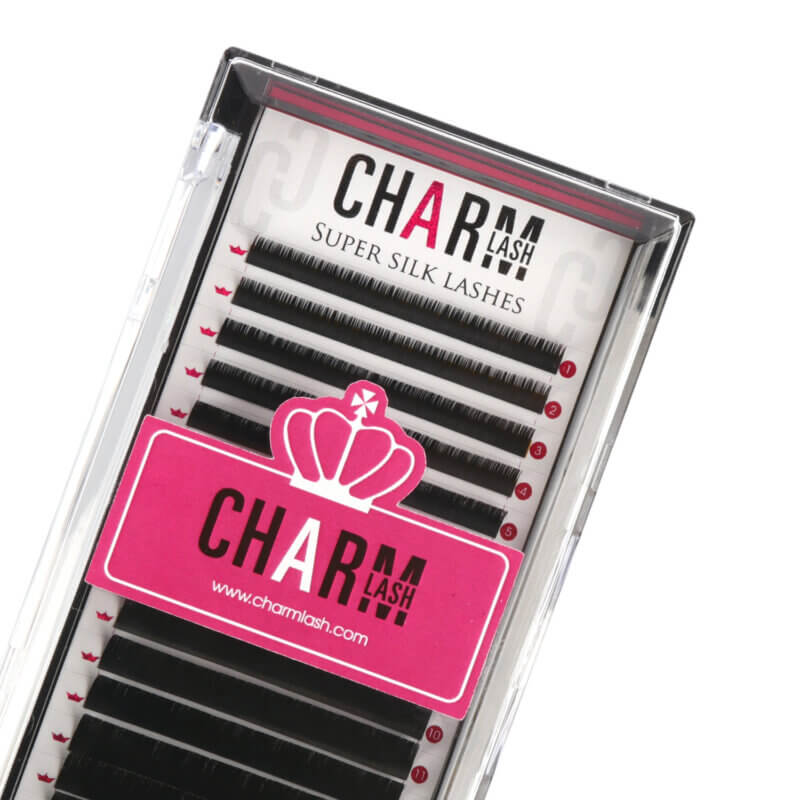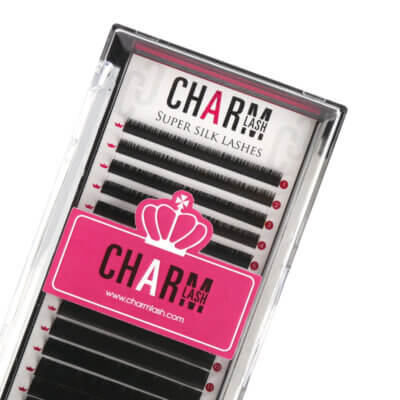 From day one, as a lash vendors wholesale , we have always promised to be a cruelty-free brand. Not only did we use vegan lash material, but also, we chose eco-friendly packaging without harmful effects on the environment as much as possible.
     

Eco-friendly paper box

     

Silver foil Backing or Coated Paper Label for easy tearing off

     

Sticky glue tape- easy to make fan on strip (all techniques)

     

Label across the strip