---
Our products are called eyelash extensions trays made from PBT fiber and are totally 100% handmade by experienced workers and are designed by the young creative team. It only takes our team members 2-5 days to transfer the idea to samples and two working weeks to finish an order request from customer, the fastest eyelash manufaturer you can find in this industry. We, CharmLash – manufacturer of Vietnam, present you our products: Individual Eyelash Extensions: It is applied individually to one natural lash. This kind of lashes comes with a variety of curls, lengths and is suitable for everyone, especially for customers with thick natural lashes who want to length their natural lashes. Individual lashes are also highly recommended for people who wants to have a natural and charming look but no feeling about the heaviness on the eyes. Easy fan Eyelash Extensions: It is perfectly designed for newcomers and help them practice with fanning lashes. Due to an unique sticky base, our easy-to-fan volume lashes are prevented from separating at the base and falling apart after picking up, allowing new lash technicans to create the perfect fan using hand technique within seconds. Premade fan Eyelash Extensions: Simply several lash extensions joined together at the base, applied the same way as individual one-on-one lash extensions. Save time by using our premade volume lash fans.To people with poor eyelashes, premade fan eyelash extension is a really good choice. After being applied, your eyes will look rich and much more beautiful than before. We supply 2D-10D premade fan eyelash extensions. Especially, at Charmlash, the bottom of the fan is closed and sealed without glue, we used heat instead. We know that glue bonded fans create a heavier weight which is unnecessary for a natural lash and can be extremely unhealthy. Heat bonded fans (also known as Rootless wide fans), on the other hand, are safe for natural lashes and extremely weightless. Ellipse Flat Eyelash Extensions (also known as Cashmere flat lashes ): Flat lashes give better retention because their bonding surface is wider. They're also lighter, causing less damage to the natural lashes. Flat lashes are usually as an addition to other lash sets to pump up the volume and offer a lighter look due to split tip which creates the illusion of a fuller lash without adding extra weight. Colorful Eyelash Extensions: If you're looking for an exciting new way to step up your lash game, why not try a set of colorful eyelash extensions? They are totally perfect for summer fun, camping out, events or any special parties. Colorful eyelash extensions are an accessory you can wear in any occasions. If you want to spice up your look a little, try out some colored lashes Here at CharmLash, we offer a variety of colors, including : - Single Color : Blue, S. blue, Y.green, B.green, H.pink, green, silver, rainbow, purple, yellow, orange, red, light brown, dark brown - Neon Color : Neon Blue/Orange/Pink/Red/Yellow/Green - Two Tones : Black base(Red, Green, Violet, Blue, White) or White base ( blue, green, violet, orange) - Emerald Color: Pink, Violet, Blue - Mixed Colors - Multi Colors It will make your eyes twinkle, colorful, trending and fashionable on special occassions. Colorful eyelash extensions have been our best sellers for years.
Charmlash is a Vietnamese eyelash extensions wholesale manufacturer that provides good quality products in eyelash extensions field. CharmLash has been established since 2018 and we have grown to meet the changing requirements of our clients. We specialize in processing 100% handmade eyelash extensions as customer's request (OEM/ODM and Private Labels), especially special curls as L, L+, LD, M, V. Our high-quality raw materials for production are imported directly from Korea, cruelty-free and eco-friendly
We also welcome and appreciate customers' eyelash design, idea and creativity. Feel free to contact us for business, we will make sure to provide the best possible products and services.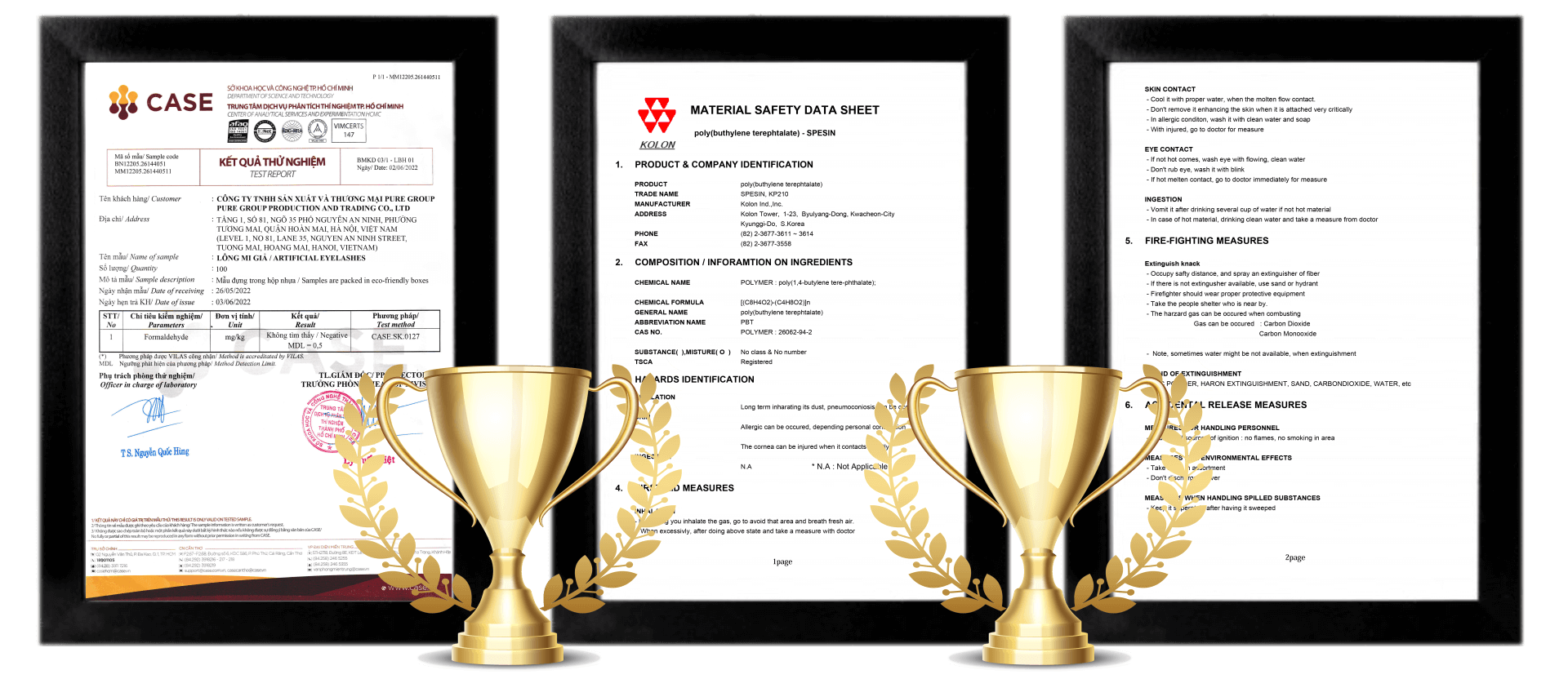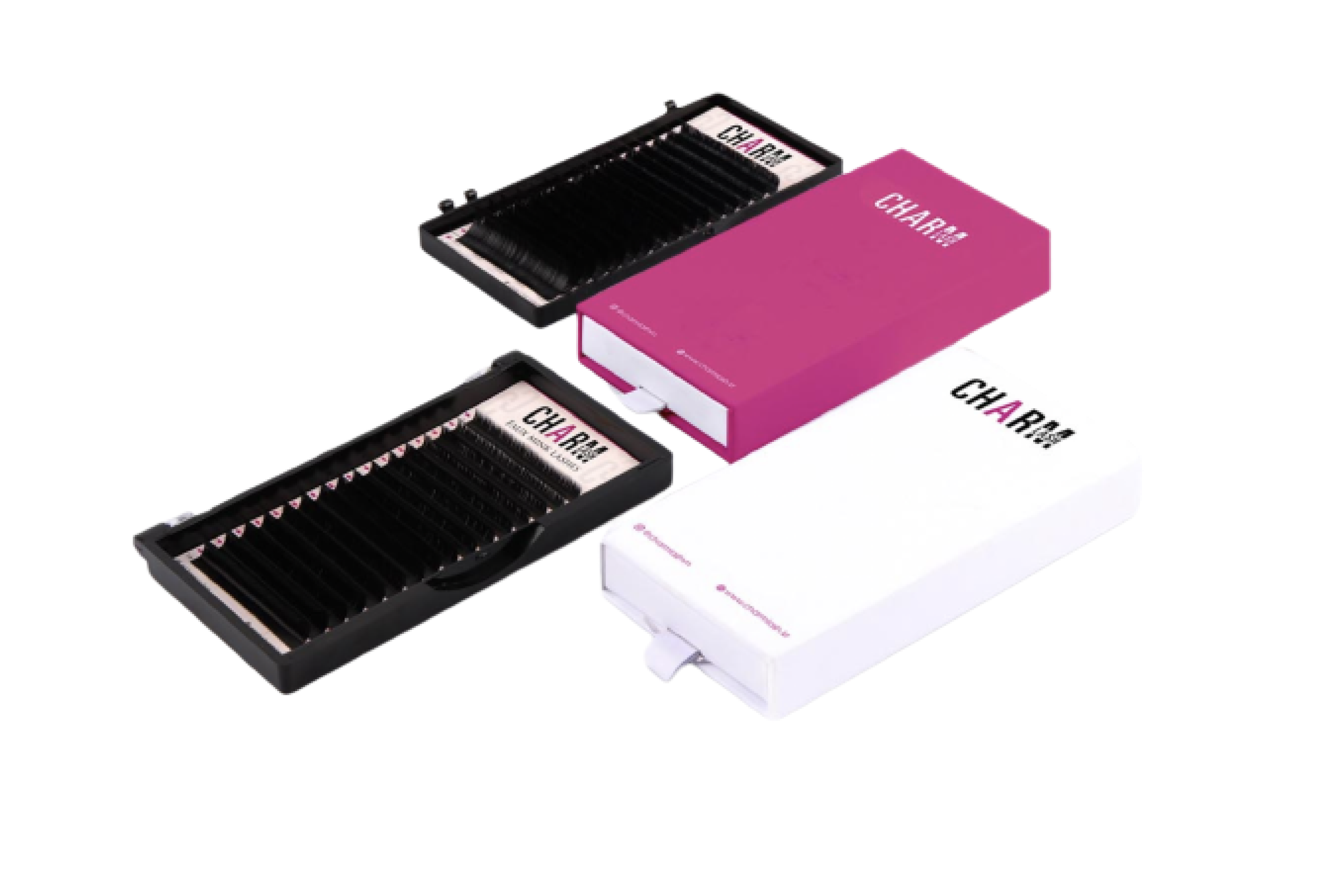 Sign up for catalog & price list