Having eyelash extensions makes you look amazing. However, if you do not clean your extensions properly, you could soon face all kinds of eye health issues. In this blog, we will talk about why we should clean eyelash extensions and how to do it
Why should you clean eyelash extensions?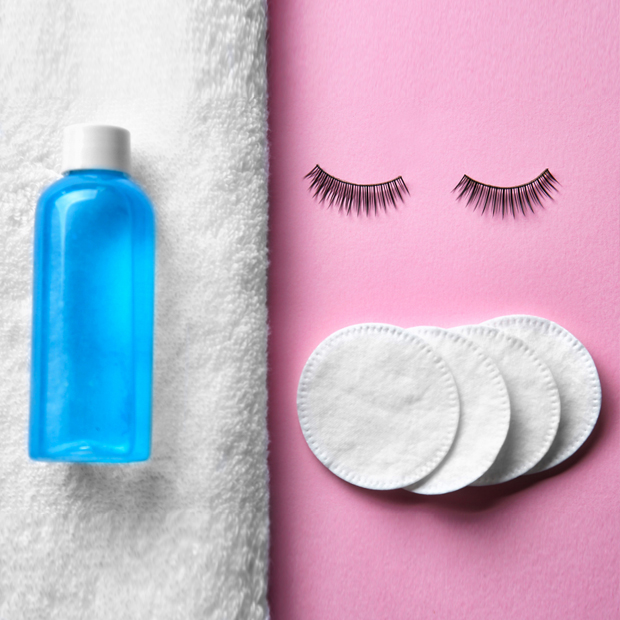 Oil, dirt and makeup cause bacteria buildup leading to blepharitis if not cleaned. The most challenge that lash experts are facing is managing client aftercare and hygiene, 
The nature of eyelash extensions is to be attached 1-2 mm away from lash line instead of applying it directly on skin ( applying lash glue to the skin can cause burns or glue allergy) 
Day by day, the gap between the lash line and lash extensions can gather extra skin oil, cosmetic debris and dirt making your eyelashes line more sensitive to bacteria development. That's why cleansing your lashes and eyelids need to come first. 
What happens if you don't clean eyelash extensions?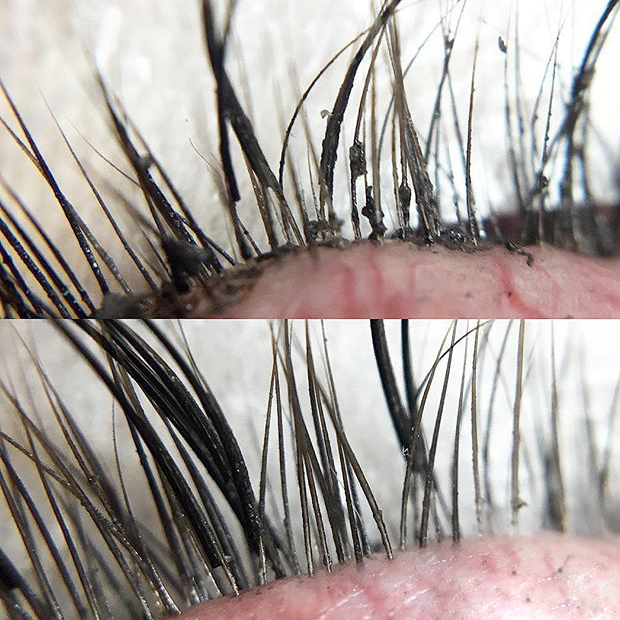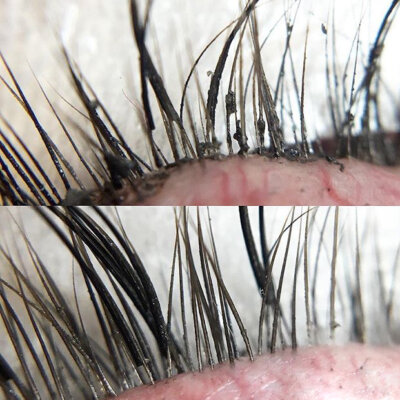 One of the most common eye disorders that relate to eyelash extensions is blepharitis. For those of you who don't know what Blepharitis is. It is a result of bacterial overgrowth at the base of eyelashes. This creates an environment where mites flourish , causing inflammation of the eyelids. That type of bacterias also produce exotoxins, which worsen the inflammation of the oil-secreting glands in the eyelids. This leads to swollen eyelids and also causes dry eye pain.
Bacterial buildup breaks down the adhesive bond of the extensions. When the adhesive becomes brittle, the lash extensions start to shed off prematurely. And that is the things that we never expect to happen 
Cleansing your eyelashes on a regular basis will keep them stay intact , thick and full,Using a decent eyelash extensions twice a day, in the morning and before going to sleep. 
What can I use to clean lash extensions?
Foaming cleanser
The foaming eyelash extensions will rinse out completely. They leave no residue on your lashes. Furthermore, they do not weaken the adhesive bond and the compositions improve lash health The products are specifically designed for eye health and have a PH that is balanced to prevent eye infections. 
Micellar water
Micellar water efficiently removes even the stubborn makeup, owing to the product's component balance. So, no matter what face and eye makeup that you put on is, you can count on micellar water to thoroughly cleanse Micellar water draws oil and dirt, leaving you with clean, healthy and moisturized lashes. Make sure that the micellar water you're using is not oil-based.
When to clean eyelash extensions
Some lash technicians suggest cleansing lash extensions three times a week, However, doing that on a regular basis will keep them stay intact , thick and full, Using a decent eyelash extensions twice a day, in the morning and before going to sleep. 
Extensions should be cleaned after activities such as exercise and swimming. Sweat, salt and oil compromise the adhesive's bond. To keep the strength of the bond, you must remove them as soon as possible. 
And one more thing you acknowledge that you should not clean your lash extensions for the first 48 hours of applications to give them time to cure. 
How to clean eyelash extensions at home: 
Wet your eyelashes with water

Apply small amount of lash cleanser on fluffy brush

Gently massage the foam cleansers onto your lashes and down to the eyelid

Rinse with water to ensure the cleanser has cleared

Fan or Pat dry with a soft tissue to prevent lash from falling off

Using a clean mascara want to brush the lash extensions
Pro tips for cleaning eyelash extensions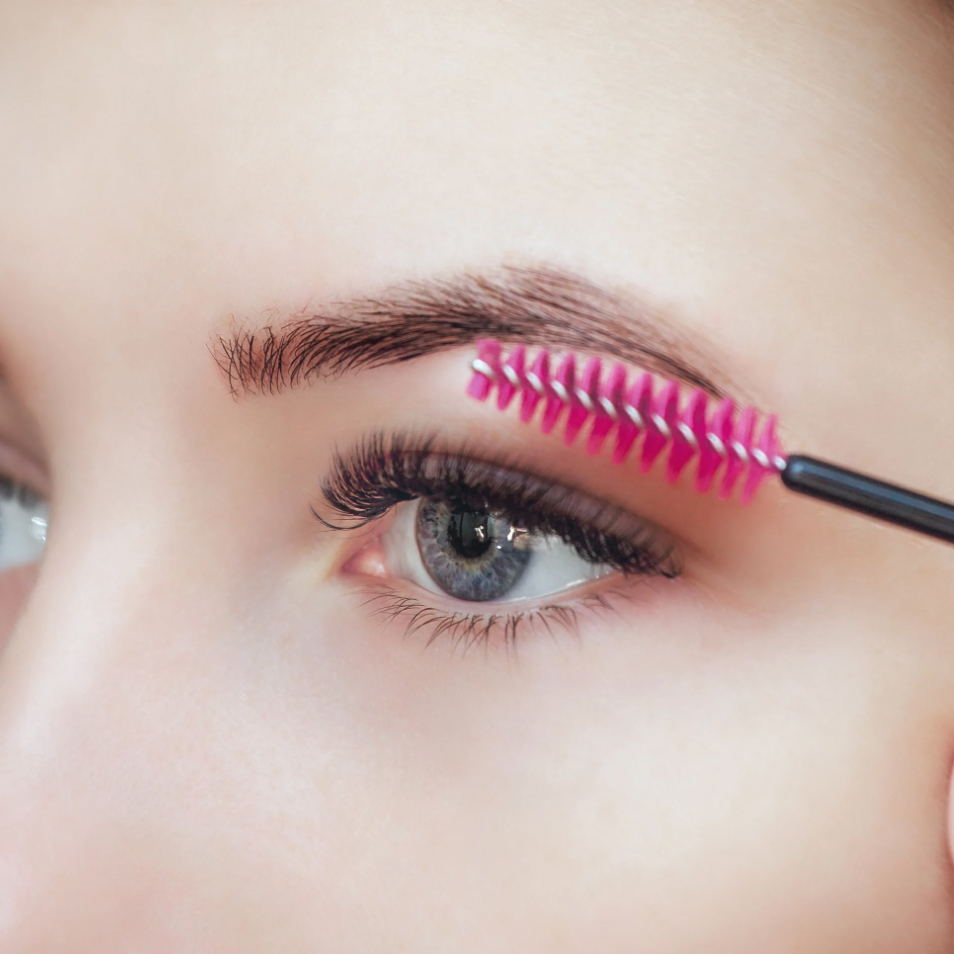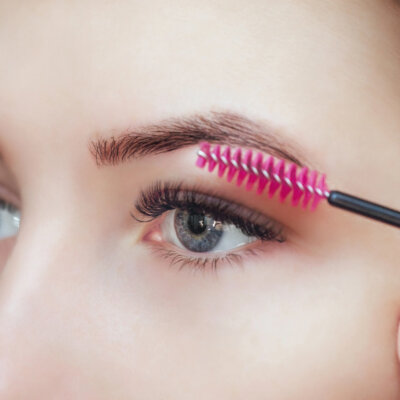 Here are some useful tips you might need to keep a long-lasting and beautiful lash extensions set:
Use a good cleanser
To remove dirt, oil and debris, use a mild, glycol and oil-free cleanser. Furthermore, an antibacterial cleanser will keep your eyes and lashes healthy. There're a variety of lash cleansers out there, be a wise buyer! Don't forget to read and acknowledge all the ingredients of the product to find yourself the best suit.
 Be gentle
Plucking, rubbing while cleaning can make your extensions shed off, If you have an itch, brush your lashes or softly massage your eyelids with your finger. 
Remove makeup before cleansing
If you wear a thick foundation, remove it before washing eyelash extensions while leaving the eye area. Use oil-free makeup remover if you have eye makeup on
Conclusions
With a proper cleansing routine, your lashes will look better. Here are things you need to keep in mind:
Dirt on lash extensions weakens the adhesive bond and causes them to fall off. That Bacteria adhere to dirt buildup leading to infection and inflammation 

To maintain fluffy, long-lasting lash extensions, create yourself a good cleansing routine. 

Use an oil-free and alcohol-free foaming lash cleaner to clean your lash twice a day ( in the morning and before going to sleep)

Investing in a high-quality foaming lash cleanser instead of a cheap one. Remember to put your health all first.
To read more about eyelash extensions, check out our blogs
Follow us on IG @charmlashvn to update the lastest lash trend