OUR BELIEF
As a wholesale eyelashes supplier, CharmLash understans that the desire to become more attractive is in our nature. We always consider this as a necessity and a way to boost our self-confidence and positive energy in the modern world. With this in mind, CharmLash has been founded by two young Vietnameses.
OUR COMPANY
Charmlash is a Vietnamese eyelash extensions wholesale manufacturer that provides good quality products in eyelash extensions field. CharmLash has been established since 2018 and we have grown to meet the changing requirements of our clients. We specialize in processing 100% handmade eyelash extensions as customer's request (OEM/ODM and Private Labels), especially special curls as L, L+, LD, M, V. Our high-quality raw materials for production are imported directly from Korea, cruelty-free and eco-friendly
We have served thousands of customers and helped our partners (eyelash technicians, makeup artists, false eyelash wholesalers, beauty salon owners) establish their businesses and achieved success with our high quality eyelash extensions supplies
We also welcome and appreciate customers' eyelash extension design, idea and creativity. Feel free to contact us for business, we will make sure to provide the best possible products and services.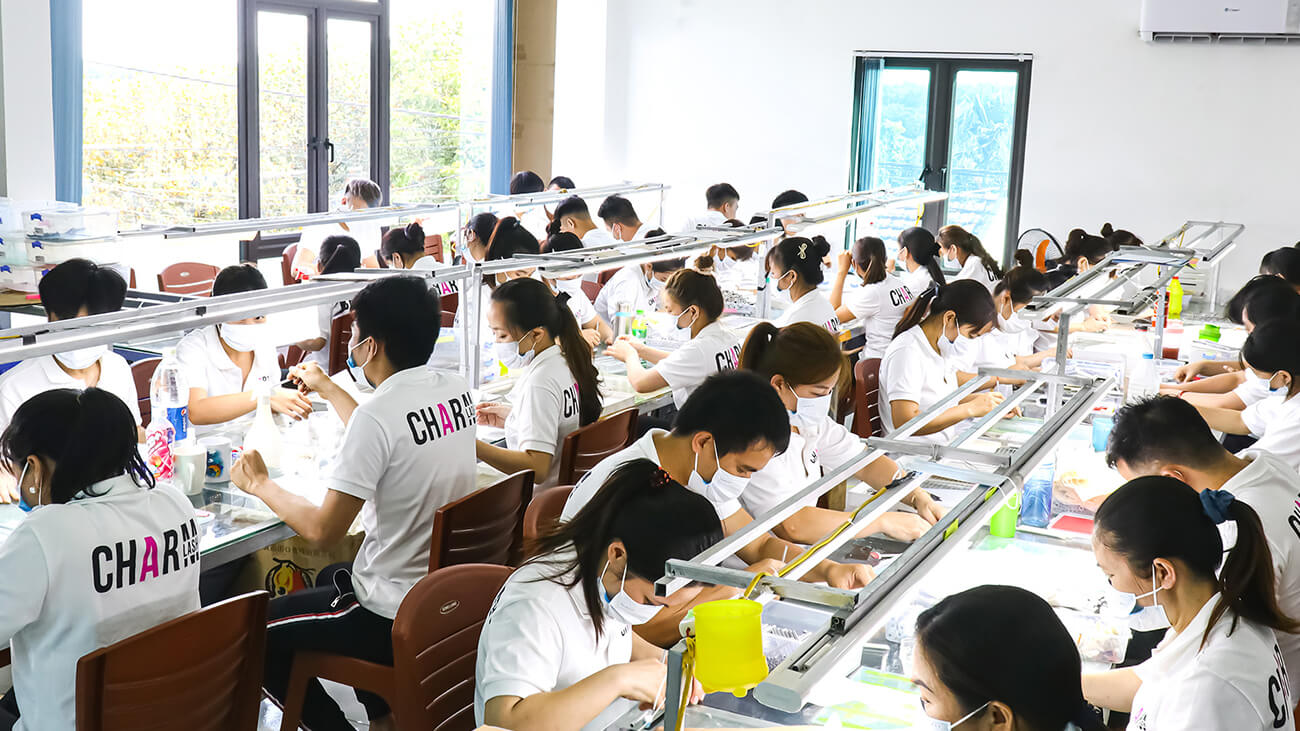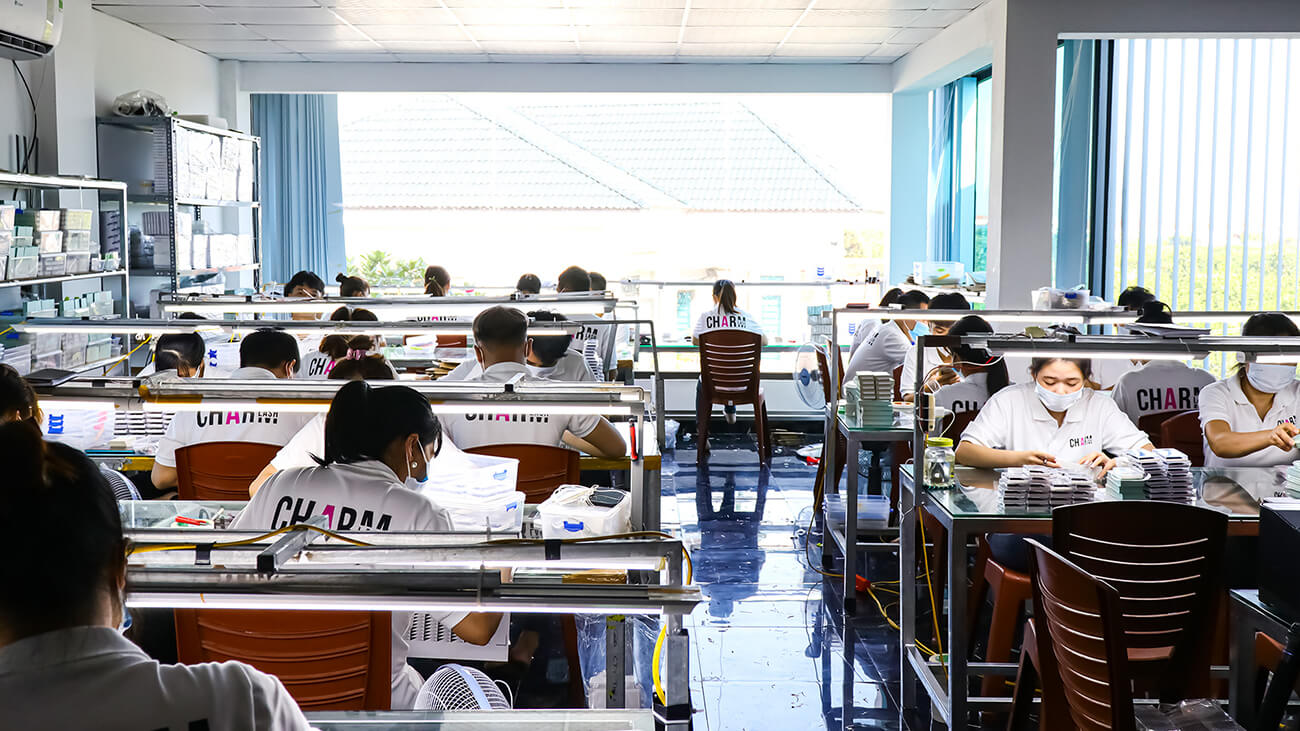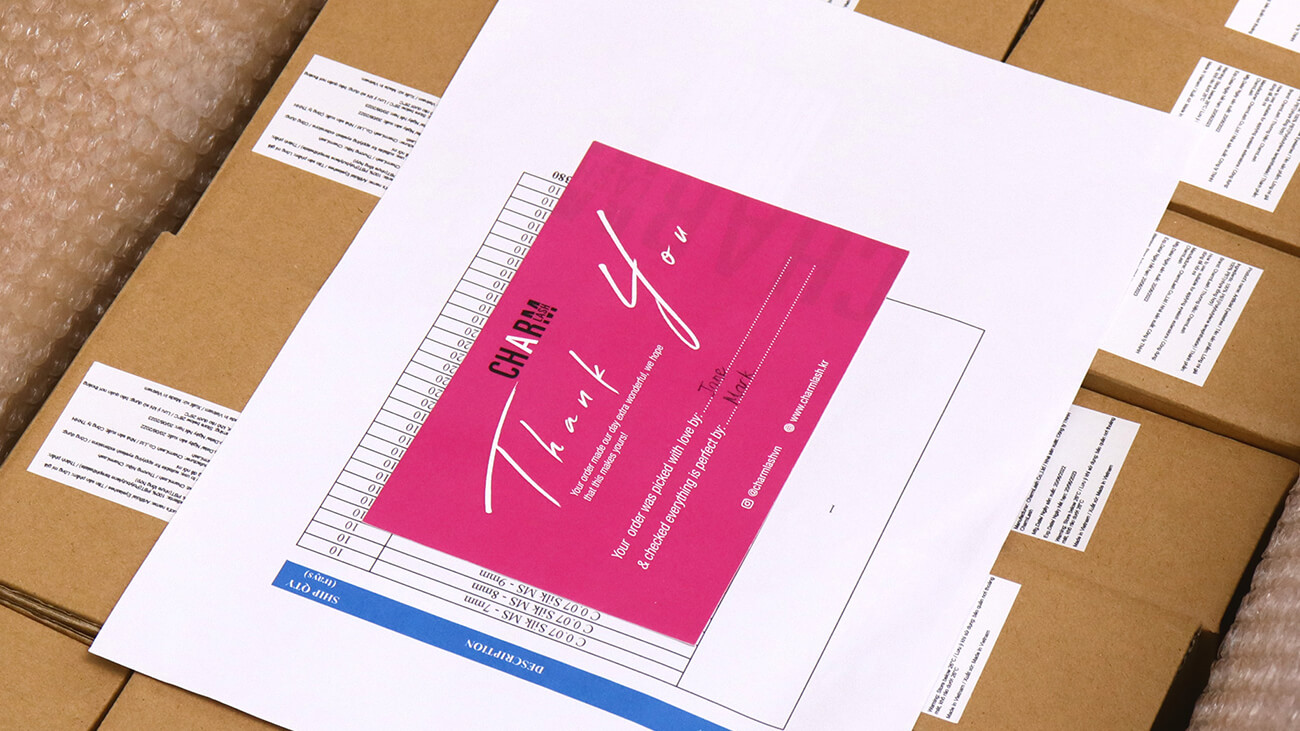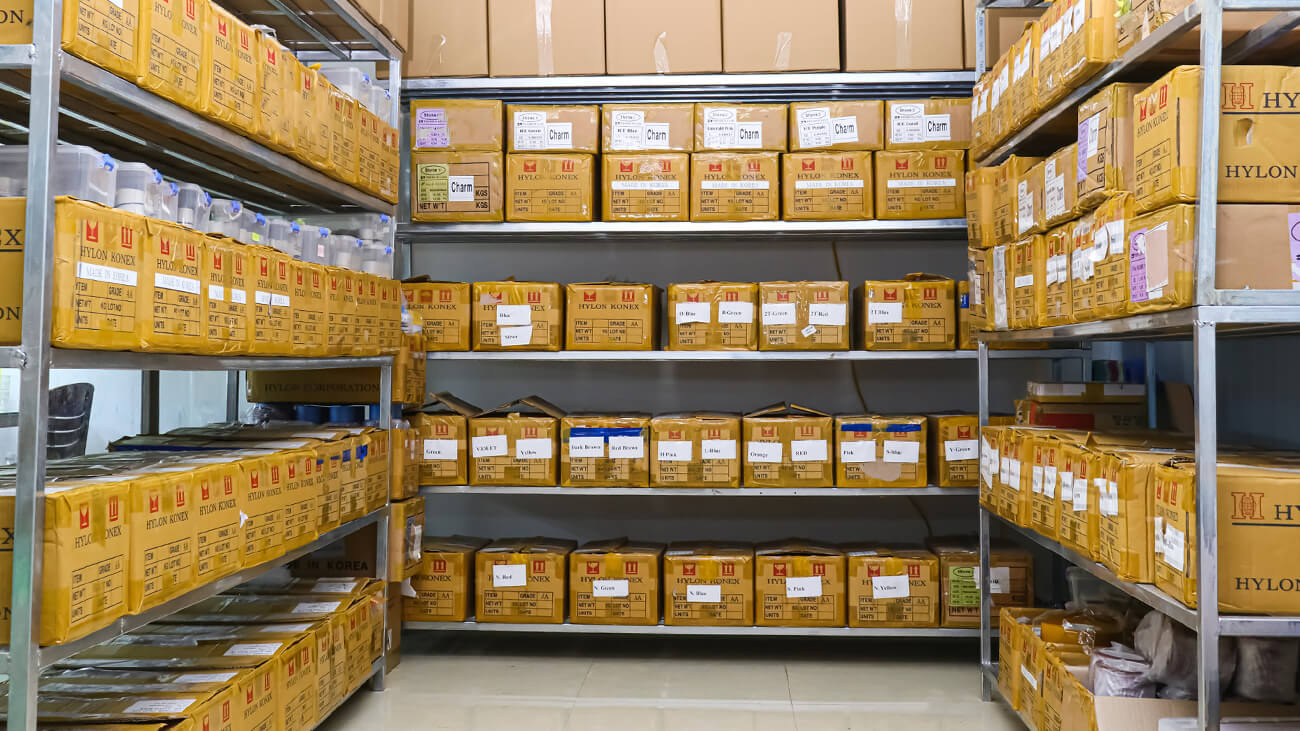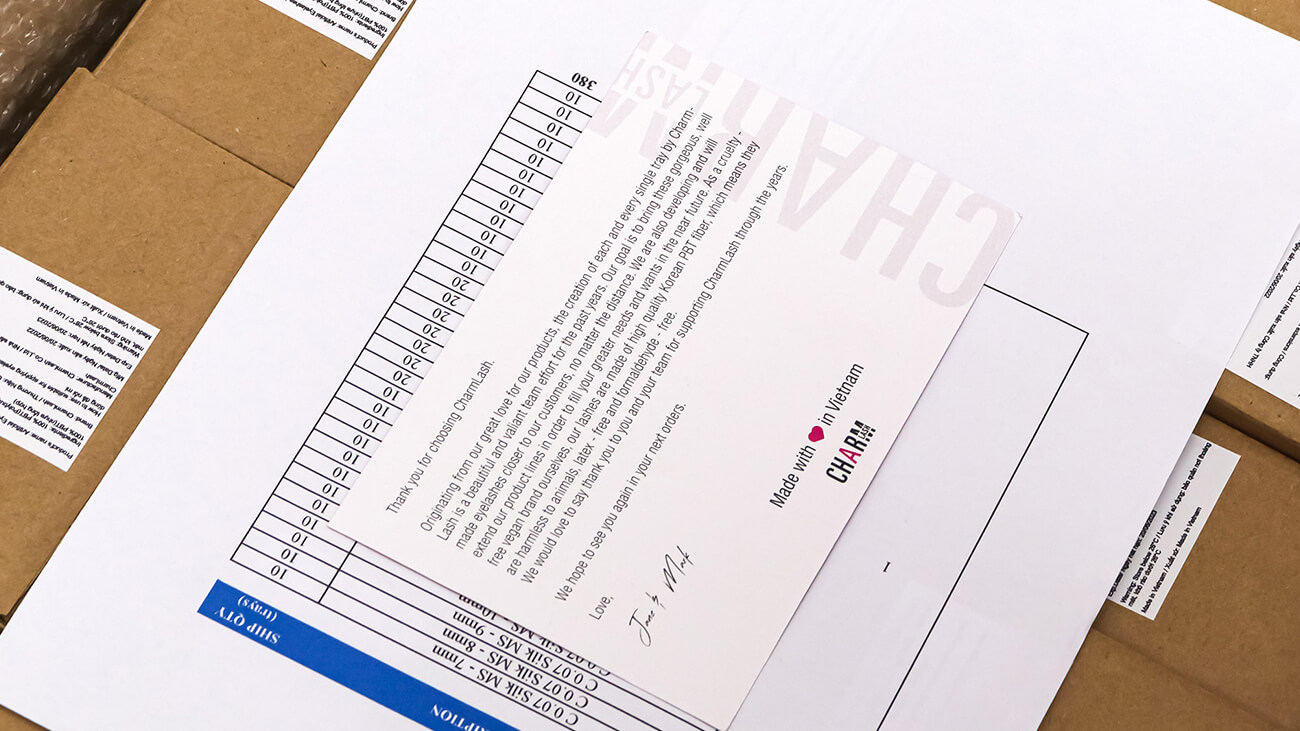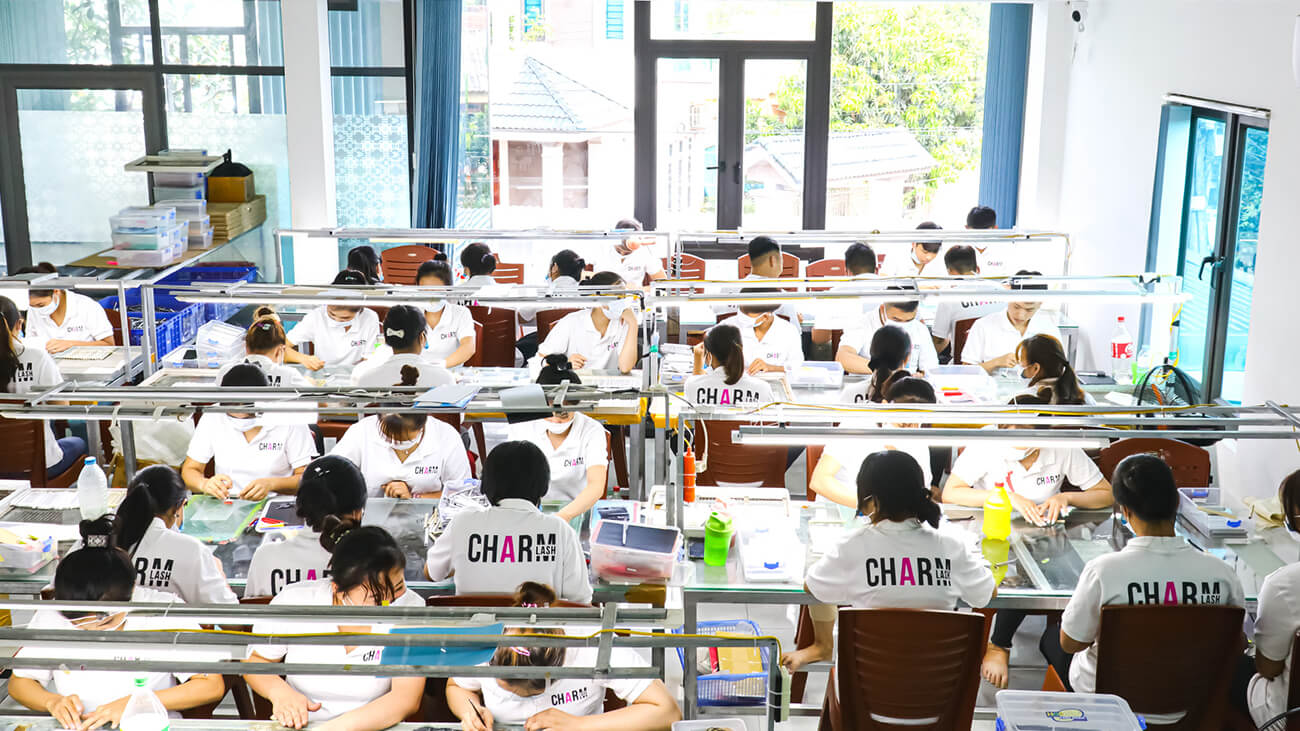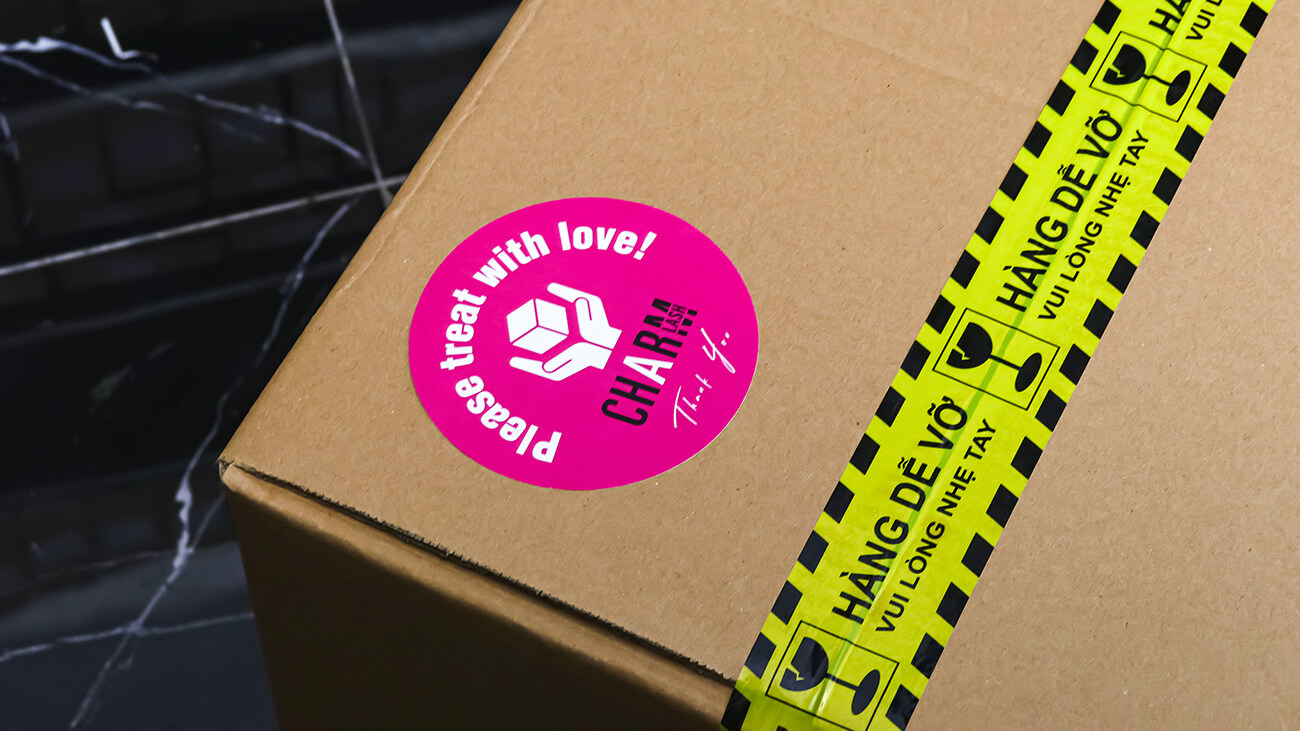 OUR ADVANTAGES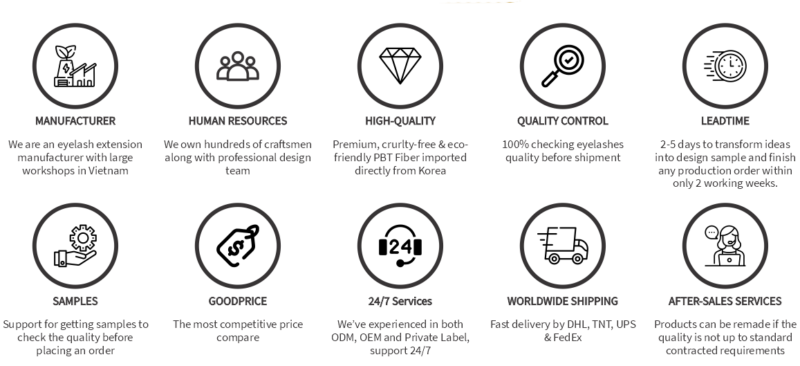 Quality control: We have our own quality control team that always checks carefully to ensure all lashes meet the standard requirements of our lash extensions wholesalers before packing and delivering. We have been making countless efforts to build the desirable and strict quality control system, from raw material inspection to in-process inspection and then final inspection to make sure no single defect would run out to reach the end customers
Leadtime: With our professional and talented workers, we are not only able to keep up with the latest trends in the lash extensions industry but also meet all the requirements from customers with short-time production process. When an idea comes up, it only takes our team 2-5 business days to transform it into a magnificent design sample and finish any production order within only 2 working weeks.
Ingredients:  As a cruelty-free brand, CharmLash's eyelash extensions (also known as fake eyelashes or false eyelashes) are made of using Korean PBT (poly-butylene-terephthalate) synthetic fiber as the main material. Using Korean PBT fiber, our products come in a wide variety of types: Faux Mink and Silk with changeable features such as curls, thicknesses, lengths and colors to suit all of our client's requests.
Facility: Our facilities are set up with high tech equipments. Both of our ingredients and facilities are imported directly from Korea.
Price: We believe that we offer the most reasonable wholesale price for high quality products.
OUR CERTIFICATES
CharmLash's eyelash extensions are certified by the most trusted organization – The Korea Certification Mark.
High-grade Korean PBT Fiber  won't cause any allergic reaction on human skin and eyes or damage to the environment compared with all other eyelash extension materials. Our materials are cruelty-free, eco-friendly and no testing on animal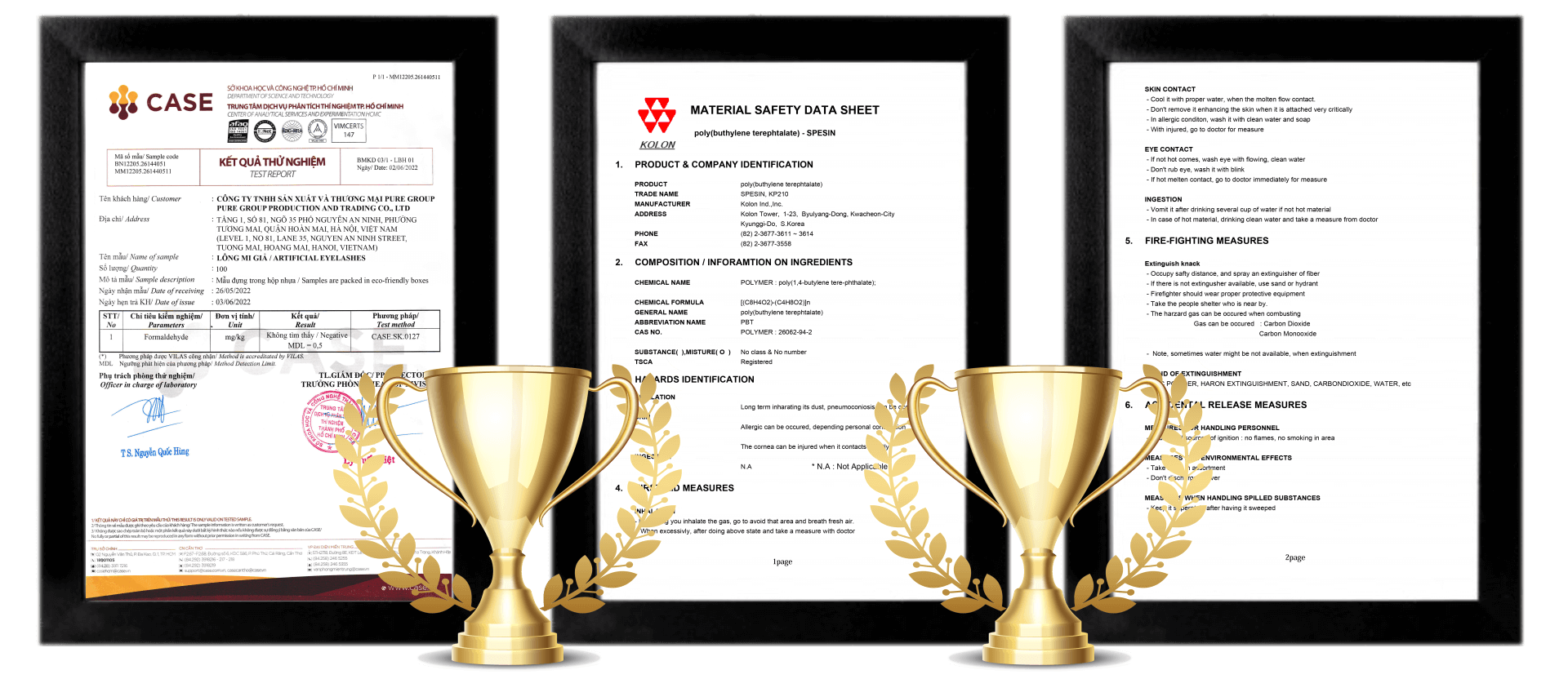 OUR SERVICES
As other wholesale eyelashes supplier, CharmLash provides private label service with free design service. Moreover, we also customize any kind of eyelash eco-friendly packaging boxes and offer after-sales services to all our valued customers
TO BECOME OUR PARTNER, PLEASE FILL IN THE FORM BELOW